Ultra-quiet operation
The AS10 series devices produce only 19 decibels of noise during system standby, equivalent to the almost inaudible sound of a pin drop. During system operation, only 32 decibels of noise is produced, equivalent to the hushed tones of a quiet library, allowing the AS10 series devices to seamlessly and comfortably integrate into any living environment.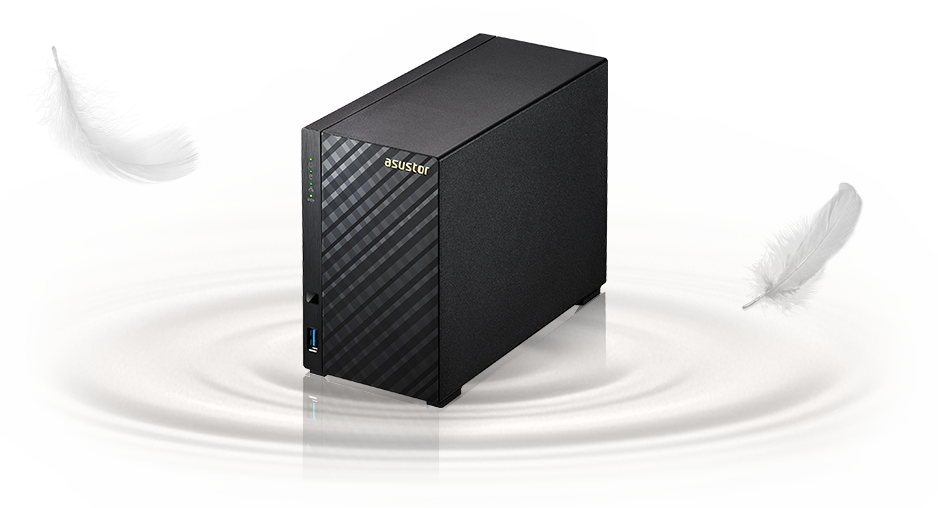 Simple to Set Up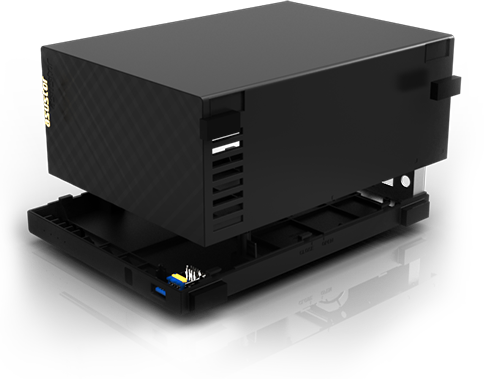 Toolless Hardware Installation
The sliding outer cover design and hand screws allow for easy installation and setup in minutes without any extra tools.

PC-less Software Installation
Mobile installation with AiMaster takes only 3 steps! Finding your NAS, system initialization and installation, power management, ADM firmware updates, system information and more are all available from the convenience of your mobile device at any time.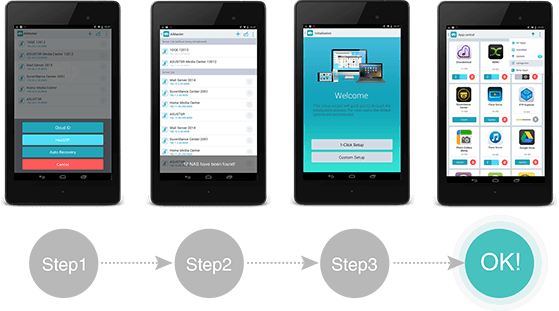 Pure Protection for All Your Data
The AS1002T allows you to install up to 2 hard disks, providing RAID 1 data protection which allows you to simultaneously store and backup your data. Furthermore, ADM security configurations provide even more advanced protection for your data while secure network connections give you stress-free access.
Firewall
AES 256-Bit Encryption
Trusted IP List, Black List, GEO IP
VPN Connections (PPTP, OpenVPN)
HTTPS Connections (Web Interface, Mobile Devices)
HTTPS Connections (Web Interface, Mobile Devices)
Encrypted Connections (FTP SSL/TLS, SSH, SFTP, Rsync and SSH)
System Notifications (Email, SMS)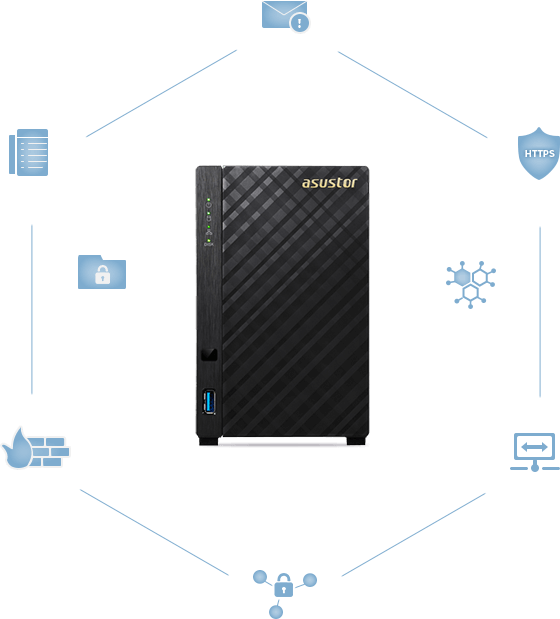 Cross-Platform Multi-User Access
The AS1002T provides seamless cross-platform and multi-user access, allowing you to easily connect to your NAS from Windows, Mac OS X or Unix-like operating systems no matter if you are using a PC, notebook, tablet or smartphone.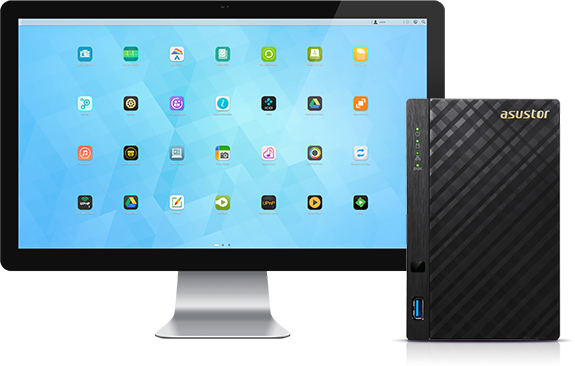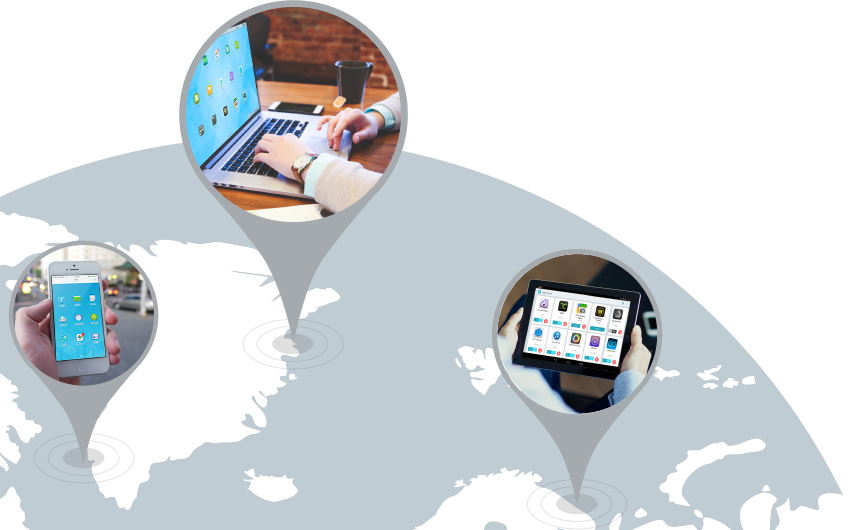 Comprehensive Backup Solutions
AS1002T series devices provide a variety of backup options and are connected to a variety of public cloud storage services including Amazon S3, Dropbox, Google Drive, OneDrive, Box.net, HiDrive, Ralus, WonderBox, xCloud and CrashPlan.
You can also use FTP Explorer, USB external hard drive enclosures, external hard drives and local backup to ensure proper backup for your data. No matter if you are using Windows, Mac or Linux, ASUSTOR provides the proper tools for your backup needs.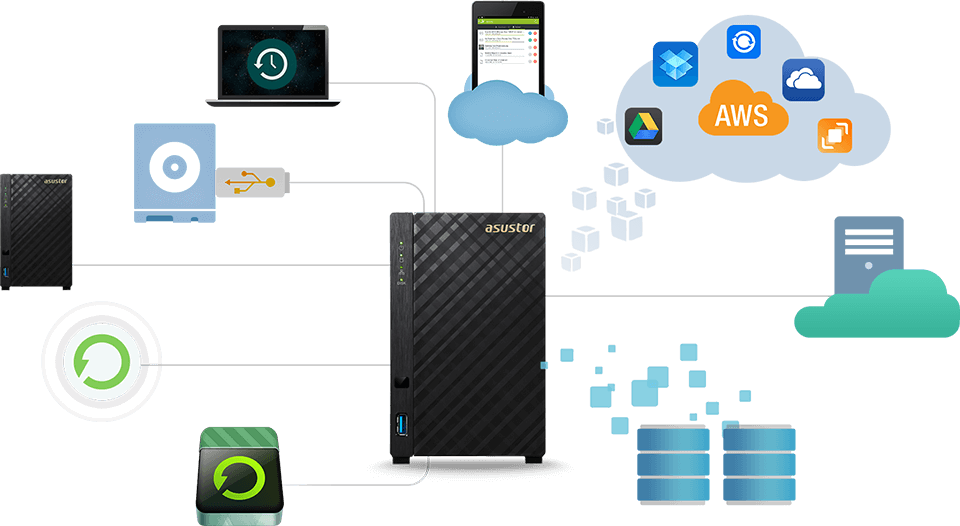 App Central
Unleash the unlimited potential of ASUSTOR NAS. The applications that come pre-installed with each ASUSTOR NAS device are just the beginning. At your convenience, you can browse through and download any applications that peak your interest from App Central. Whether your interests lie in business, website construction or even digital home entertainment, App Central has got you covered. With over 200 unique Apps, App Central provides you with the boundless variety of applications that you require to satisfy your digital lifestyle needs. Explore the unlimited potential of ASUSTOR NAS devices while creating a personalized NAS device for yourself.
See More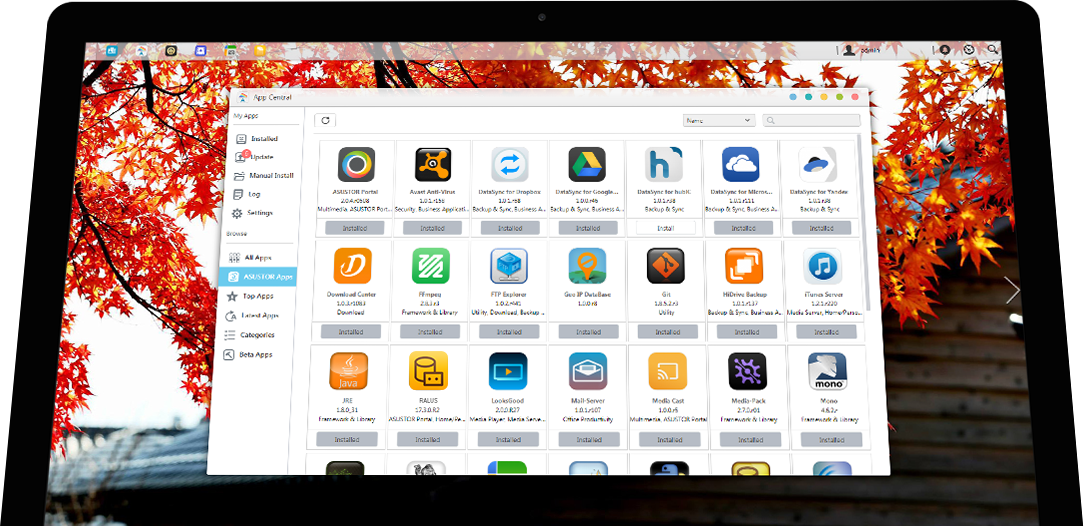 Ideal home multimedia server
The AS10 series built-in CPU floating-point unit is able to quickly process large amounts of photo thumbnails, allowing you to instantly transfer and browse photos at any time. The rich variety of multimedia server applications are able to smoothly stream high definition multimedia entertainment to devices such as UPnP/DLNA players, Web browsers on computers, tablets and smartphones.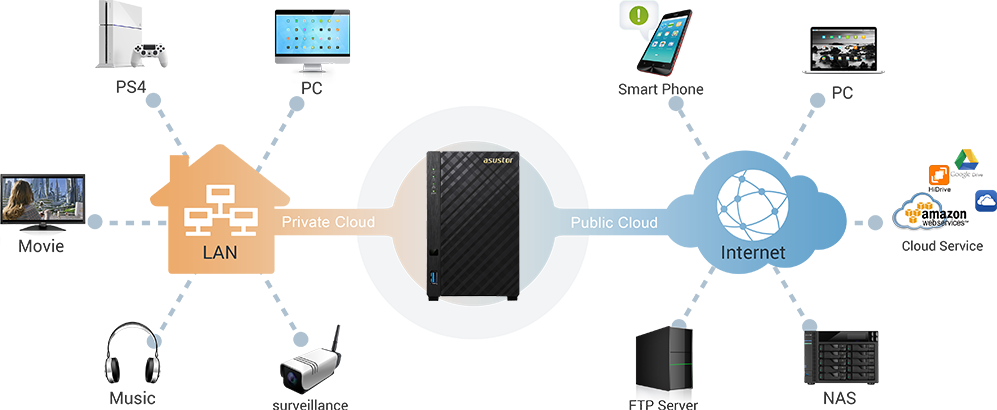 Your Dedicated Cinema: LooksGood
LooksGood allows you to browse through all the multimedia content on AS10 series devices, creating a dedicated multimedia database. You can also schedule digital TV recordings, ensuring that you will never miss your favorite shows again. Use Aivideos to browse through the video collection on your NAS. No more waiting for downloads to complete! Simply tap on a video to begin streaming in high definition 1080p to your mobile device!

Supports Chromecast

Supports AirPlay Mirror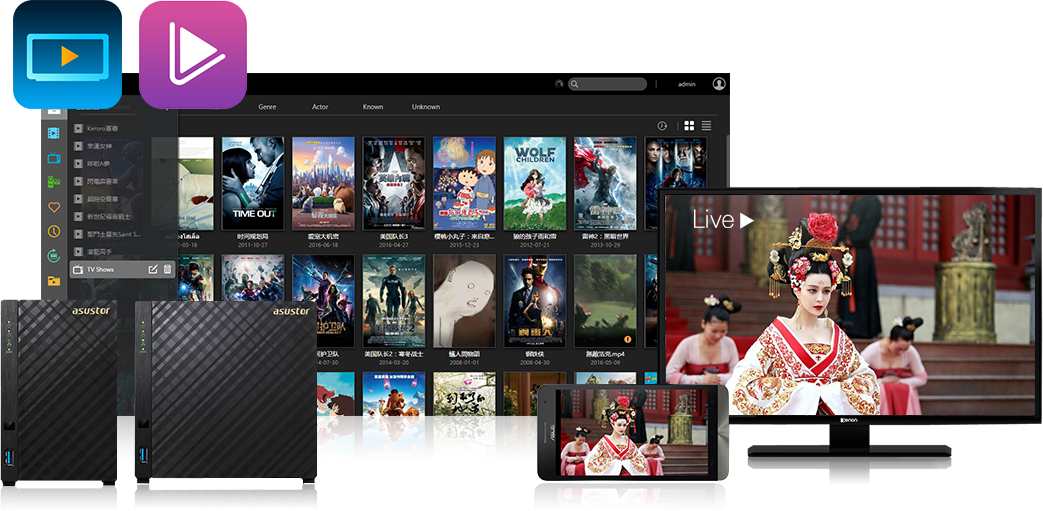 Recapture Your Favorite Memories with Photo Gallery
Unforgettable vacations, reunions, weddings, graduations and more. Photo Gallery helps you organize your photos and videos from all those magical moments in your life. Album covers feature 5 thumbnails, which allow you to view its contents in one quick glance. 1-click sharing to social media allows you to instantly share photos with friends and family, while the free AiFoto mobile app provides instant backup of any photos you take.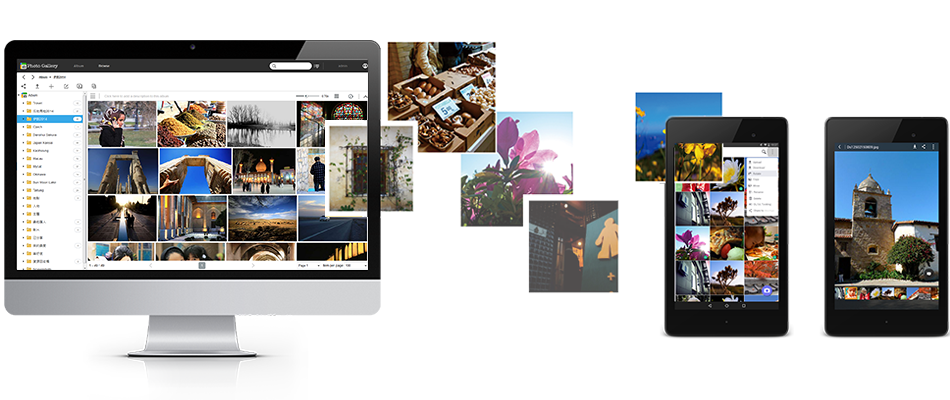 Music Box SoundsGood
SoundsGood is a Web music player that can play all the music stored on your NAS over the Internet. Now you can access your music from anywhere and even share your music collection with family and friends. With SoundsGood, each user can have their own personalized music collection and playlists. You can also stream music directly from your NAS to your mobile device after installing the free AiMusic app.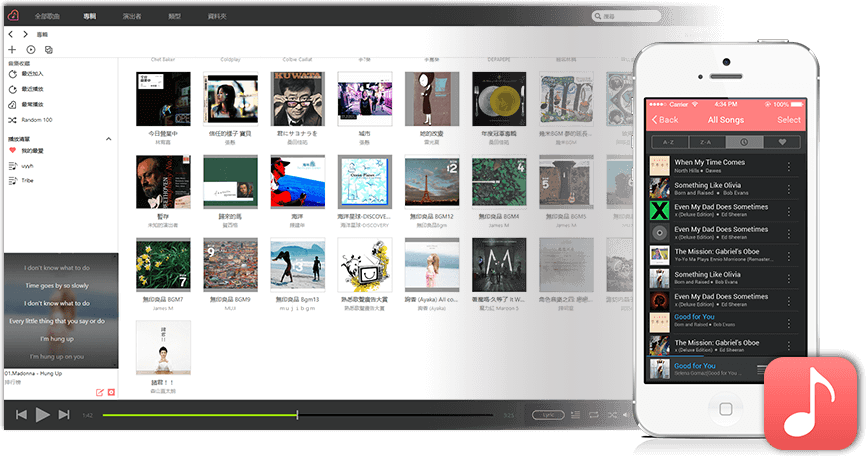 iTunes Server
All Your Music. Everywhere.
Still storing your music and movie collections on different computers? Running out of disk space? iTunes Server is what you need. Now you can store all your music and movies on your ASUSTOR NAS and have them streamed to any Mac or Windows computer within the local network. AirPlay, iOS Remote pairing and playlists are also supported.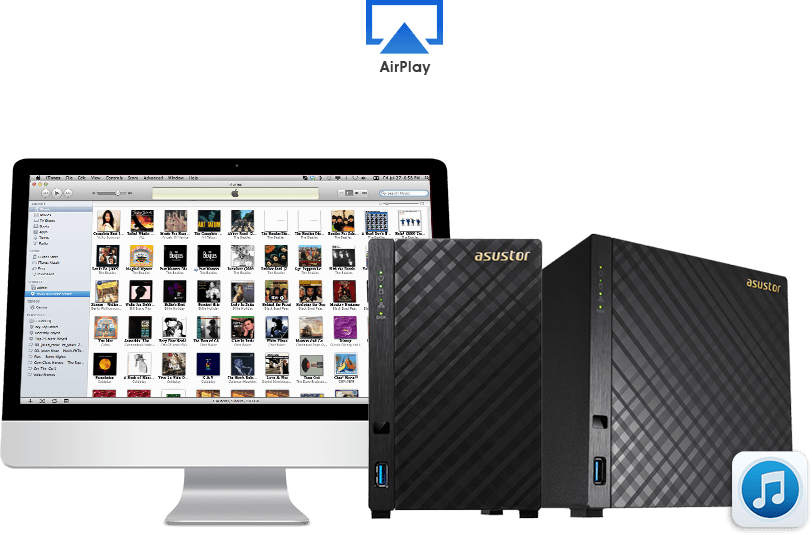 ---
Connect Your USB DAC
iTunes Server also works with the USB DAC on your home sound system. Use the NAS's HDMI port to connect it to your USB DAC and in a snap you'll have a digital stereo system ready with all your favorite songs. Furthermore, you can utilize the iOS Remote app to turn any iOS device into a remote control for your music.

Hi-Res Player for Your DSD Audio
ASUSTOR continues to lead the industry, and is the only brand in the world to support 11.2 MHz high resolution audio output. The Hi-Res Player App combined with the AS10 series' high performance DSD transcoding provide a breathtaking listening experience that allows you to hear the subtle details and full dynamic range of your favorite music as if you were enjoying a live performance. Hi-Res Player also allows you to create a music sharing folder to share your music collection with family and friends.
Support
11.2 MHz
Hight difinition music
Smart Download Center
ASUSTOR NAS features a built-in search engine and multiple smart download functions allowing you to easily find items you need. Have your NAS download items for you when browsing the Web. Manage download tasks from your phone while on the go. Using your NAS for all your download needs has never been this easy.
Comprehensive Surveillance System
Worried about leaving your home unattended? Keep an eye on the most important things with Surveillance Center. 4 free camera channels and the easy 5 step quick installation wizard help you get your surveillance system set up in moments.
5
Steps
60
Sec
Setup your surveillance system in a flash
Start quick installation wizard
Automatic camera search
Add cameras with just one click
Configure video format
Configure recording schedule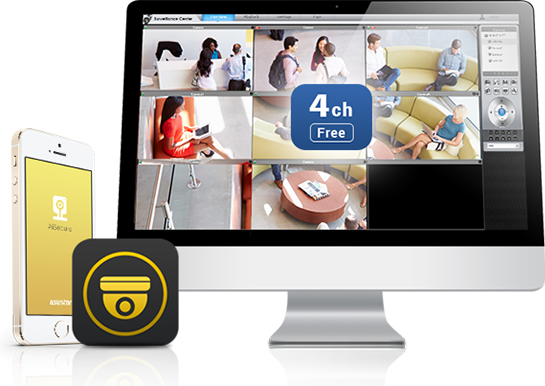 Mobile Apps
ASUSTOR's exclusive Cloud Connect technology allows you to connect to your NAS from anywhere with your Mobile device in order to access and share your files.
ASUSTOR mobile apps provide pass code lock functions in order to protect your privacy and data. You can also make use of HTTPS connections for even more added security.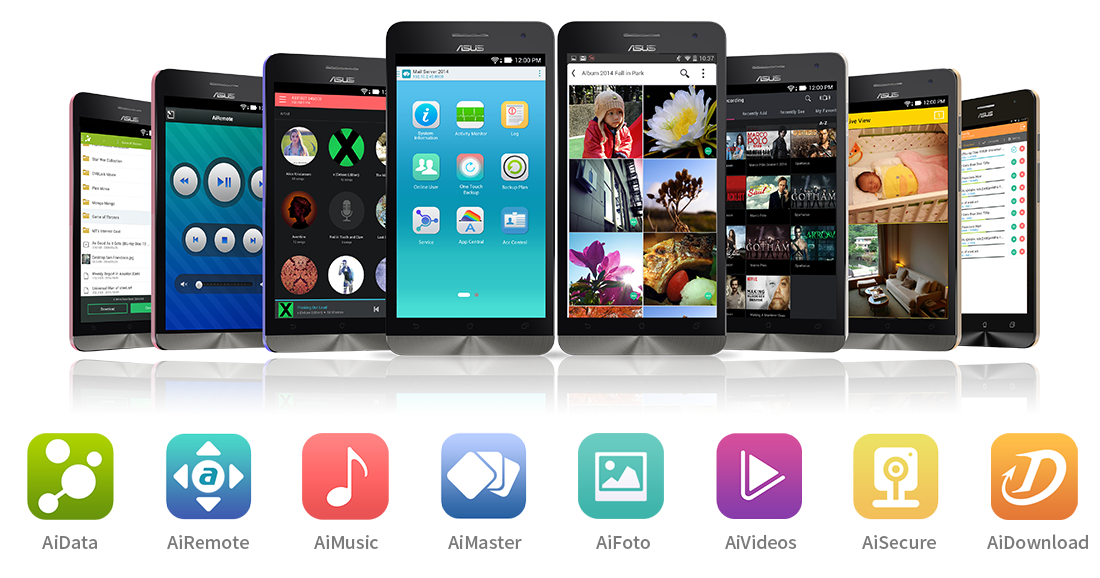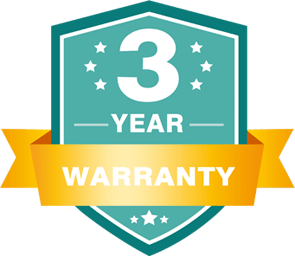 First-Class Product Warranty
All ASUSTOR NAS products come with a 3-year warranty. ASUSTOR continues to make customer service a priority in providing the highest standard of after-sales service and technical support.